Welcome to TriangleTrain.com
New Hope Valley Railway / North Carolina Railway Museum (NCRM)
The NCRM operates New Hope Valley Railway so that visitors can experience a ride on our historic railroad. Also affectionately known as the "Triangle's Train", it travels along 4 miles of historic track through piney woods and over a trestle on an hour-long, round trip from Bonsal to New Hill and back. In addition, on some ride days we also offer food and drinks for sale.
What's Happening in the Rail Yard
Slow Down Sunday on August 14th is the perfect way to unplug, slow down and have fun on the Triangle's Train. At 12 miles-per-hour, you'll
ride through natural beauty over a trestle and through scenic woods. In our high-speed world, slow down with us.
Brew 'N' Choo on August 27th is a family friendly afternoon ride featuring Carolina Brewing Company and Will and Pops Food Truck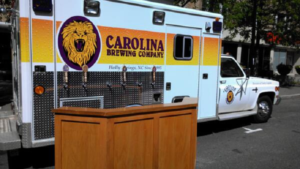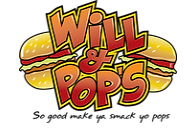 Weekday Rides on August 10th and 19th @ 10:30
Click the Buy Tickets button at the top of the page to see ride times and to purchase tickets.
NOW ON SALE: Track or Treat Halloween Express and Santa's Reindeer Roundup!
Track or Treat Halloween Express train rides on October 15, 22 & 29
Santa's Reindeer Roundup train rides on December 3, 4, 10, 11 & 17
The Family Caboose seats are sold out for these rides.
Go to the Buy Tickets calendar page and click on arrows to get to October or December.
Sold Out Tickets
When you click on the BUY NOW button to purchase tickets, you are taken to our Calendar where you choose your day and time for the tickets you want to purchase. If a seat type, such as the Family Caboose, is not visible on the order detail for a particular ride, it is sold out. One way to check is to mouse over the event in the calendar and view the available ticket price range. If the available ticket price is less than $125, the Family Caboose seat type is sold out for that ride. There are currently Family Caboose Tickets available on August 19th and September 2nd.  If the ride you wish to purchase will not permit you to purchase the total number of tickets you need, that means the seats are sold out and not available. If that happens, please select another ride time.
Links to Recent Media Coverage
PBS North Carolina Weekend, May 26, 2022, NHV section starts at 10:40 time marker
Duke Energy story on Save the 10, May 18, 2022
Masks No Longer Required
Masks are no longer required by Federal mandate on trains and will no longer be required to be worn by our visitors or staff on our trains or in the rail yard. We respect those who choose to wear a mask and know for some visitors masks are necessary. The good news is you now have a choice.
Calendar and Tickets
To access the 2022 schedule, pricing, and ticket purchasing please click on the Buy Tickets button.  You may also purchase tickets at the Ticket Office on ride days, assuming the ride you want still has seats available.  We prefer credit cards at the ticket office, but can accept cash, if necessary. Children under 2 are free as a lap rider and no ticket is required.  There is a place in the order process to indicate how many children under 2 will be riding.
Attractions
Be sure to visit the attractions we have on site, such as our 6 track G-Scale Model Railroad, Gift Shop, Post Office Car and Vintage Caboose.  You can also view projects in progress such as the Federal 15-year inspection for the #17 Steam Locomotive and our Goldston Depot restoration (from the outside for now). These are all free of charge and can be viewed on any ride day.
Like and Follow our social media channels to stay up-to-date on the happenings in our rail yard. Facebook: @TriangleTrain Twitter: @Triangle_Train Instagram: @TriangleTrain and YouTube: Triangle Train – New Hope Valley Railway
We look forward to seeing you soon!
The New Hope Valley Railway is the Triangle's Train, offering excursion rides on vintage equipment at the North Carolina Railway Museum. The North Carolina Railway Museum is a private, educational, tax-exempt 501(c)(3) organization dedicated to preserving and sharing North Carolina's railroad history. The open-air museum features displays of historic railroad equipment and artifacts, a large garden railroad, memorabilia, and a gift shop.
Year the organization was chartered.
Miles of track for an hour ride out & back.
Minutes southwest of Raleigh NC.