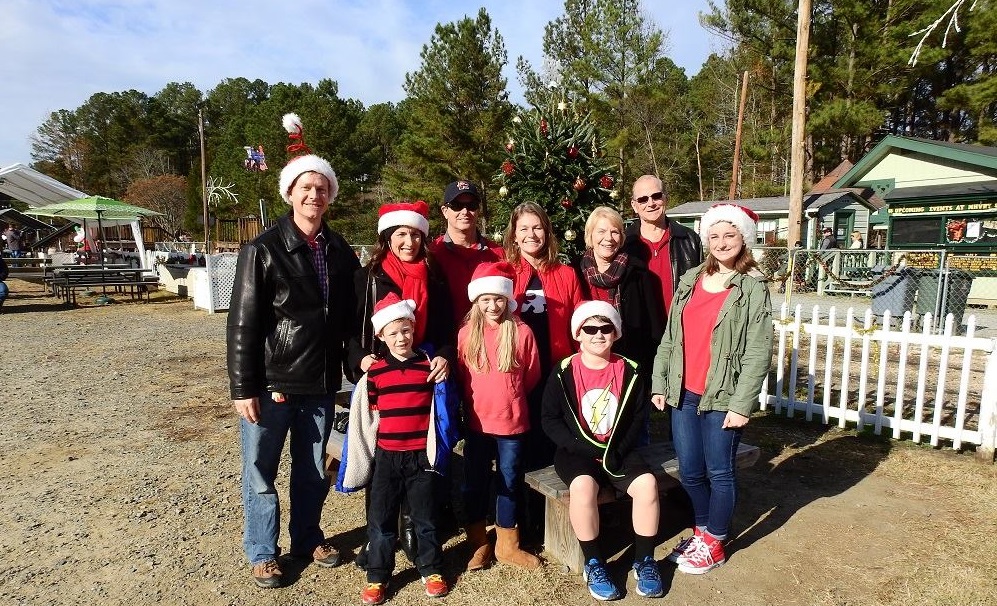 Better than a sleigh. Ride a real train with Santa Claus!
We're continuing our holiday tradition with Santa and train rides, but with a new name – Santa's Reindeer Roundup Express.
The event is named after a new activity taking place on all train rides where passengers will search for Santa's nine missing reindeer (including Rudolph) along the tracks during their ride and in the rail yard.
The trains and rail yard will be festively decorated and holiday scenes will be set up along the tracks. Santa and his elf will be on board to visit with each child and pose for photos.
Remember to dress for the weather! Passengers ride in covered, open-air train cars. Trains depart at 9:30 a.m., 11:00 a.m., 12:30 p.m., 2:00 p.m. & 3:30 p.m. Select your ride day and time, and purchase tickets on our calendar page.
New Hope Valley Railway is the Triangle's Train offering excursion rides on vintage equipment. In addition to real working trains, we're home to the North Carolina Railway Museum featuring antique train cars, artifacts, memorabilia and a gift shop.
Year the organization was chartered.
Miles of track for an hour ride out & back.
Minutes southwest of Raleigh NC.