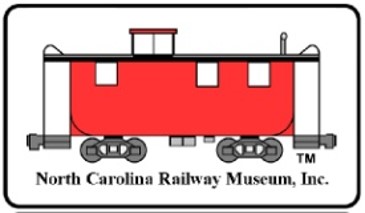 On Giving Tuesday and throughout the year, thank you for your tax-deductible donation to the North Carolina Railway Museum, Inc, the parent organization of the Triangle's Train–New Hope Valley Railway.
We are an IRS registered 501(c)3 education focused charitable non-profit. As a charitable organization, all donations are tax-deductible to the fullest extent allowed by law.
There are two ways to donate:
If you are on Facebook, please go to our Triangle's Train facebook page https://www.facebook.com/TriangleTrain to donate. There are no fees charged and our NC Railway Museum gets 100% of your donation. Go directly to our Facebook Donation link here to give.
Network For Good (NFG)
We use Network For Good (NFG) to process our online donations. NFG charges us a 5% fee for use of their service. NFG will give you the option to cover their 5% fee in addition to the donation you wish to make to the NCRM. But you are under no obligation to do so. NFG will provide you with a receipt for your tax-deductible donation to the NCRM.


Please click the Donate Now Button
As the only place in the Triangle where you can ride behind a real locomotive or sign up to operate one, the North Carolina Railway Museum—parent organization to New Hope Valley Railway—needs your support. Here are some of the projects underway and how donation dollars are being used by our 100-percent volunteer railroad: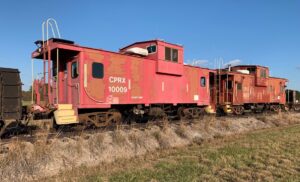 Save the Ten Located less than five miles from the NCRM are 10 historic railroad cars parked at a disconnected railway siding on Duke Energy's Shearon Harris Nuclear Power Plant property. Our all-volunteer railway is raising funds to save the railroad cars from the scrap yard and move all 10 cars to the museum's rail yard. In the mid-1990's, the NCRM acquired four railroad cars which were then stored on the Shearon Harris' property until they could eventually be moved to the museum's rail yard. Due to tightened security measures after 9-11, we were unable to enter the plant area to view our cars until late 2019. After visiting the museum's four cars, a few NCRM volunteers discovered that Duke Energy had an additional six railroad cars they were willing to donate to the museum – if we could pay to move them. For additional information concerning these ten railroad cars, see Save the Ten and Preserve NC Railroad History.
Steam Engine #17: The steam engine is currently undergoing its 15-year, Federal Railroad Administration inspection and repair. We're raising funds to finish the required work to get it back into operation so it can be enjoyed by visitors to our railway.
Goldston Depot: The historic 1884 depot was moved to our rail yard in 2017. We've already added fresh paint and metal roofing, but we're aiming to finish restorations on the building in 2022.
Thank you for your contribution toward the history and spirit of railroading at North Carolina Railway Museum and New Hope Valley Railway!