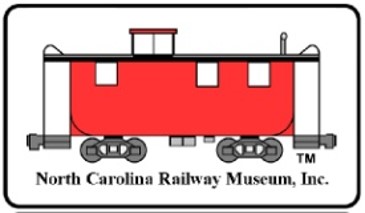 Thank you for your interest in making a tax-deductible donation to the North Carolina Railway Museum, Inc. We are an IRS registered 501(c)3 education focused charitable non-profit. As a charitable organization, all donations are tax-deductible to the fullest extent allowed by law. As you make a donation, please consider designating it to one of our fund-raising priorities to help our railroad preservation projects. Any donations not designated will be applied to our General Fund to be directed as needed.


Please click the Donate Now Button
We use Network For Good (NFG) to process our online donations. The button below will take you to our donation home page on the  website. NFG charges us a 5% fee for use of their service. NFG will give you the option to cover their 5% fee in addition to the donation you wish to make to the NCRM. But you are under no obligation to do so. NFG will provide you with a receipt for your tax-deductible donation to the NCRM.
NCRM FUND RAISING PRIORITIES
– Goldston Depot Fund
– Steam Locomotive Fund
– Diesel Locomotive Fund
– Sawmill Fund
– General Fund
Goldston Depot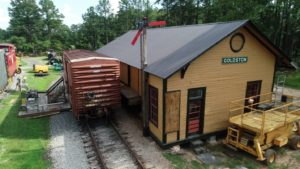 "This 1884 original Cape Fear and Yadkin Valley train depot that served the community until 1973 was donated to the North Carolina Railway Museum by Todd Gaines.  Todd's father saved the 23' x 58' depot from demolition in the 1970's. The Goldston Depot was moved to the NCRM and is currently undergoing renovations.  An additional $25,000 is needed to finish restoring the Depot, which will include window repair, siding repair, new platform, office renovation, electrical service, lighting, and displays. Read more about the Goldston Depot here on the restoration update page.
Steam Engine #17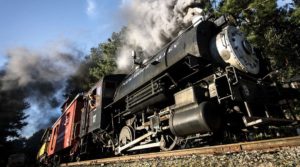 NCRM purchased Steam Engine #17 in 1999 from a private owner and restored it to FRA regulations in 2002. In 2003, NHVRy began using the locomotive for monthly ride days. The class 0-4-0 locomotive was built in 1941 by Vulcan Iron Works for the New York Ship Building Corporation in Camden, NJ. The 41-ton locomotive is currently undergoing the FRA mandated inspection that is performed on operating steam locomotives in the U.S. after 1,472 service days or 15 years, whichever comes first. Engine #17 will be disassembled for inspection so components and parts can be checked and renewed as necessary. Read more about Steam Engine #17.
Cliffside #110
In 2013, NCRM brought historic st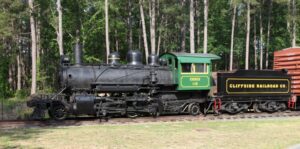 eam locomotive, Cliffside #110, home to North Carolina after more than 60 years. The Stone Mountain Memorial Association – which manages Stone Mountain Park, Georgia – gifted the old-time engine to NCRM. The engine served the town of Cliffside, N.C., located 47 miles west of Charlotte. It hauled supplies for town residents, sent finished products to connecting railways and brought in raw materials to Cliffside Mills, the South's largest gingham textile plant. It also carried passengers in and out of Cliffside. NCRM would like to restore the steam engine so it can operate on its main line used for public ride days. Read more about Cliffside #110.
Thank you for your support of the North Carolina Railway Museum!